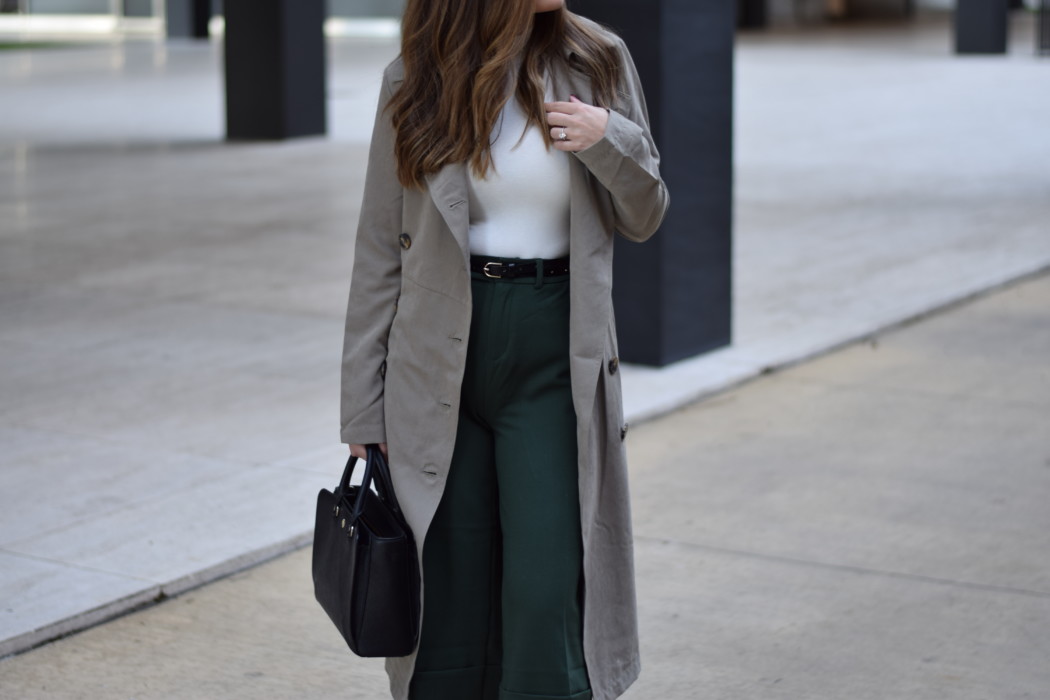 Happy Monday! I hope everyone had a great weekend – I feel like mine flew by in about 10 seconds. My parents and I went to a wedding on Saturday night for my childhood best friend – it was so, so fun – and then I flew out early yesterday to get back to Chicago to regroup before heading out to D.C. this morning. Back-to-back travel like this is one of my least favorite parts of my job, but unfortunately no job is perfect and it is what it is!
I ordered these culottes last week and when I showed them to Dayon he goes – "your mom is not going to like those" – so I showed her my phone and she made a face like she had just eaten a lemon, haha! So – sorry mom, probably won't be your favorite outfit today! But I still love you!
I've said before that I like to invest in pieces that you can work into a variety of outfits – and these culottes are a great example! Here, I've styled them in a more business casual/office wear manner, but they would be awesome with a satin blouse or a cool jacket for a night out. I was a little nervous about the fit, because the model doesn't look that awesome in them (seriously, something about the way she is wearing them makes her stomach look way bigger than it is) – but, in person they fit like a dream. No altering needed (pretty unusual for me with pants) and the waist area is great as well. These would also be awesome with some sock booties in cooler months – personally, my favorite way to wear them is with a cropped pant like this!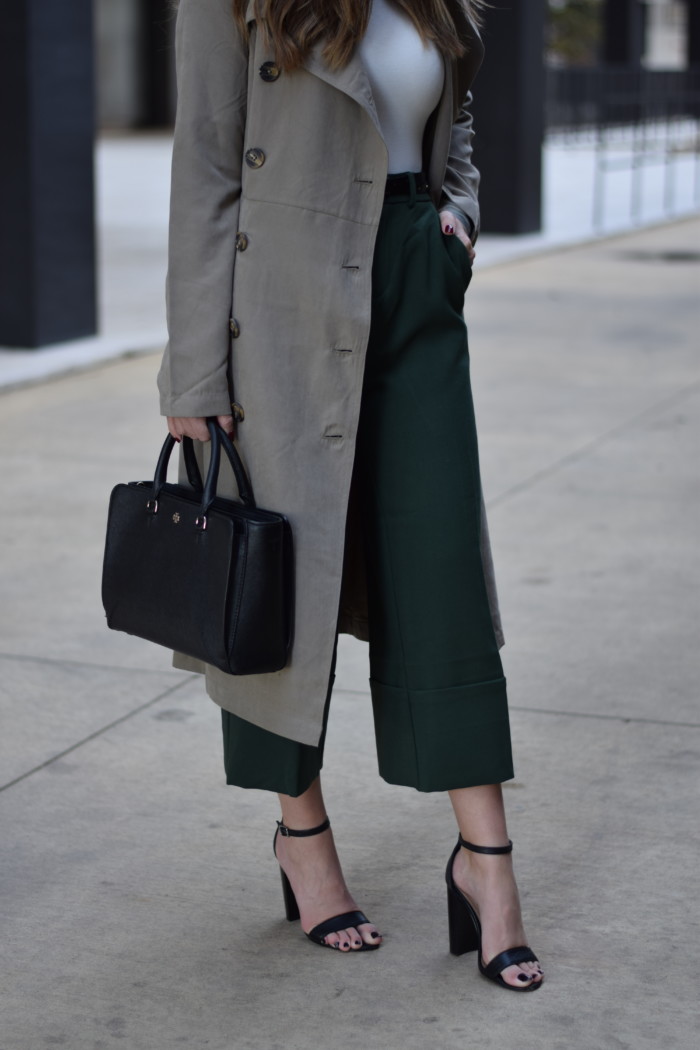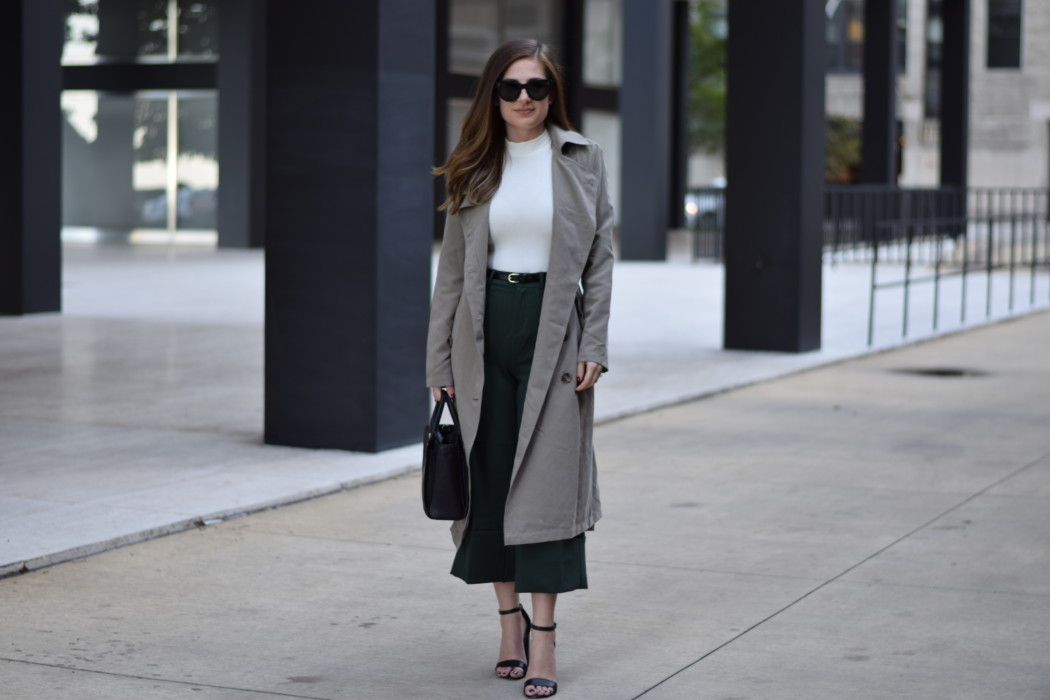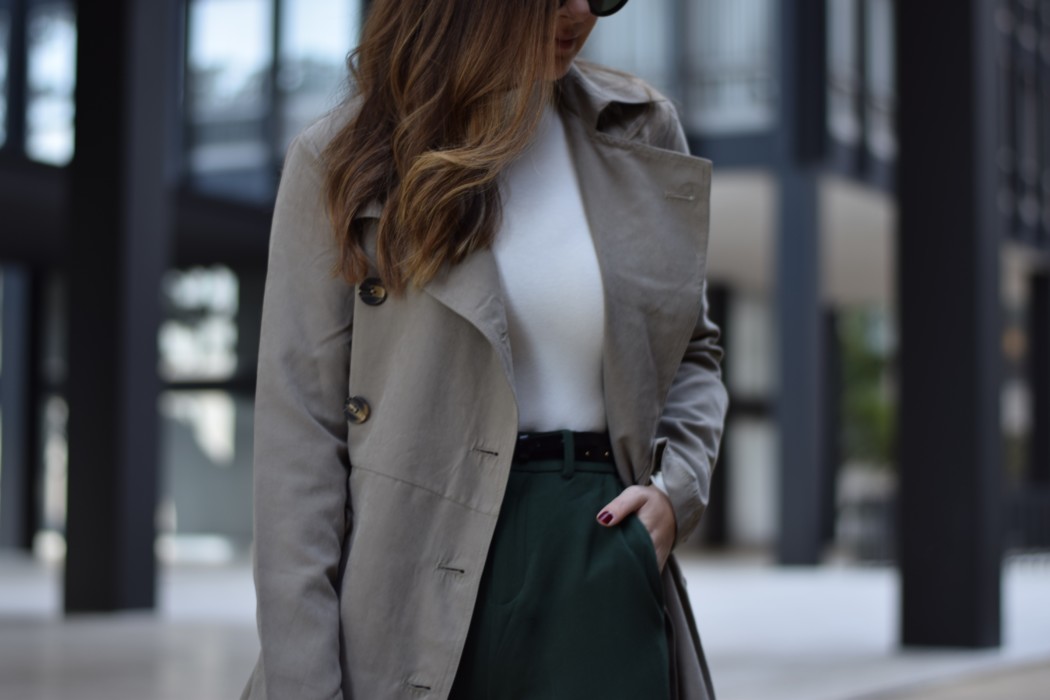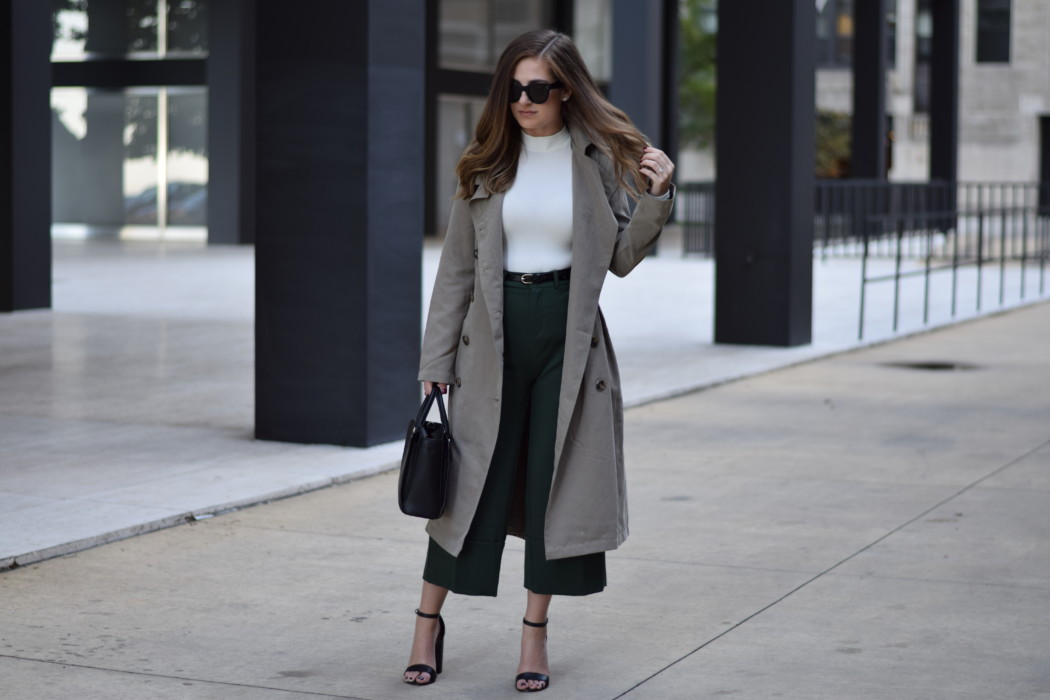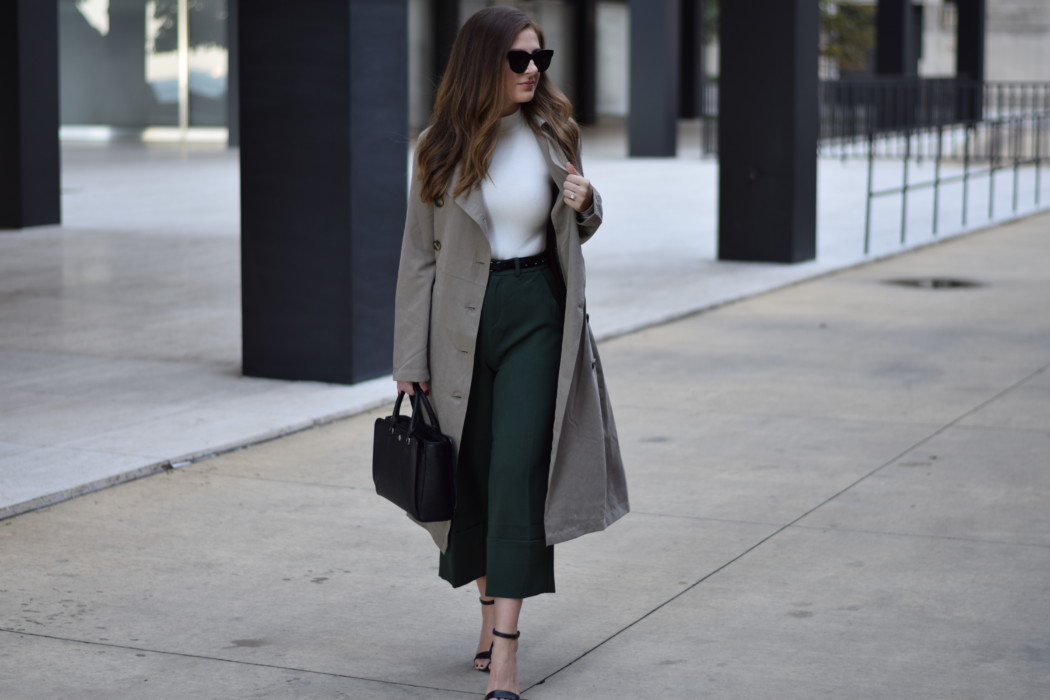 culottes | trench | turtleneck | shoes | sunnies | bag
Hope everyone has a great start to your week – see you Wednesday!
xx
Shop the post: