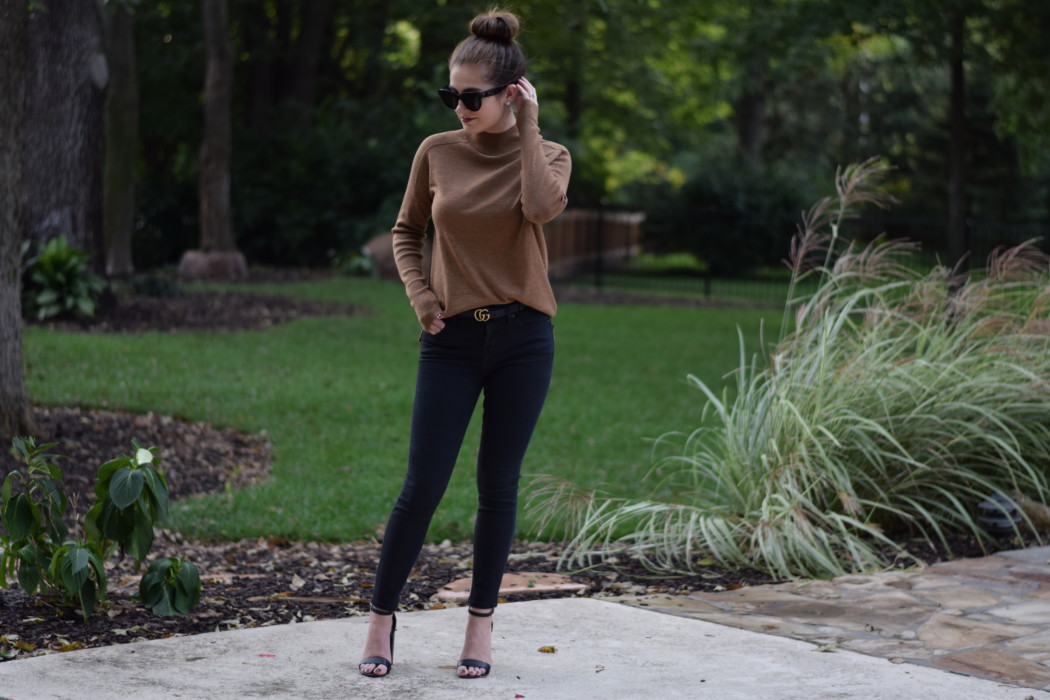 Happy Friday! This week went by fast for me, which bums me out a bit because I have a crazy busy next two weeks – but, the plus side is I will be back in Chicago on Sunday and finally get to see Dayon after a week and a half. I obviously never like being away from him for long periods of time, but especially in engagement/wedding planning land, it makes it tougher!
Today's post won't be too long, but I wanted to share this sweater I bought last week while it's still in stock. Camel is always in for fall, but the color of this sweater has a twinge of a marigold/mustard hue which I really love. The quality is that of a $200 sweater – but it's $70! It's one of those great investment sweaters because it's thin enough to layer, but warm enough to wear in the cooler months. The mock neck is also very on trend – I personally prefer a mock neck to a turtleneck, I think it gives the same effect while being much cleaner and more chic.
Side note: hate these pics, but love the sweater so much that I posted them anyway. I promise it looks better than I made it look here, haha!
sweater | jeans | belt | heels | sunnies | bag
Hope everyone has a great weekend – see you Monday!
xx
Shop the post: