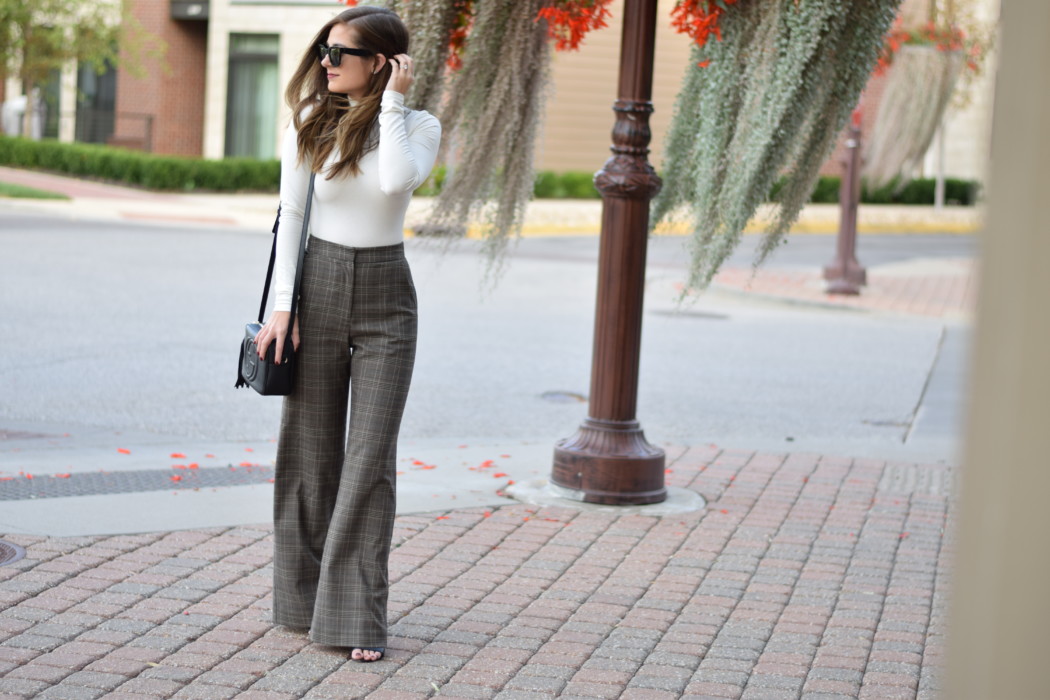 Happy Wednesday! This week feels like it's flying by – probably because I'm home in Kansas City and my time here always goes quickly. I also feel like this season in general goes by SO fast – before you know it, we will be in the midst of the holiday season, which is so crazy. Good crazy, though – I absolutely love that time of year (especially this year, we will have my nephew!). I haven't even made it to the pumpkin patch this year yet though, so I should probably chill on the Christmas excitement…
Before I chat about today's look, I wanted to mention that I posted a great organization over on my Facebook page yesterday that's offering counseling to victims of the Las Vegas tragedy, among other things – check the post out here if you're interested.
So – I am wearing plaid pants again, but different ones this time! I actually think I may like these better than the version I wore last week (here), I am really into the high waist and the wide legs. Plaid is obviously on trend this season, but this also incorporates some of the oversized (yet still tailored) menswear we are seeing. I'm just wearing a simple mock neck here, but my intent was to pair it with a cool trench coat…that I shipped to the wrong place, haha, but I will snap a pic next week! The point is, these pants are super versatile – great for work with a blazer, add a cropped sweater for a casual brunch, and looks chic with any coat or jacket.
pants | turtleneck | heels | sunnies | bag
Hope everyone has a great week – see you all Friday!
xx
Shop the post: