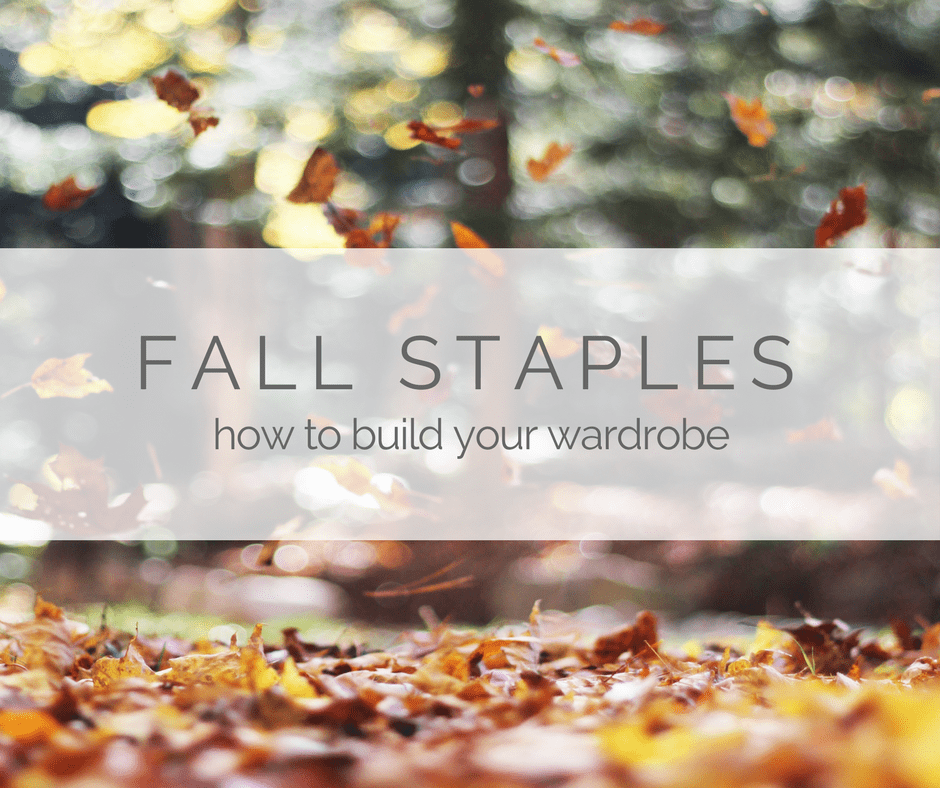 I am hoping this is a good guide for you guys as far as inspiration for your fall wardrobe staples! I really wanted to create a central place for all my picks for the most important pieces to put together a fall wardrobe, that can be easily referenced later! Some of my favorite fall pieces are trendy, accent pieces – but the best way to get a functional, efficient wardrobe is to invest in staples that will allow you to put together outfits all season long, for any occasion! I've broken everything down into 10 categories – and picked out my top five items in each.
1. Mid-Weight Coats
Fall weather has a large range of temperatures – a mid-weight coat is a must for creating layered looks that allow you to adjust to the changing weather! Investing in a trench coat is always a smart idea, and will last you for at least a few years. It's also a great idea to snag something a little heavier too for nighttime and later months, so I've included some of this style too (and a few of these are already in my closet!).

2. Neutral Sweaters
Sweaters are by far my most cost-efficient clothing piece – meaning, I have the smallest cost/wear out of most all my clothing items! I love a good olive green or burgundy sweater, but it's smartest to spend your money on neutral sweaters – these can be styled with mini skirts in the fall, jeans, leggings, dresses – there are so many ways to create looks out of just one simple piece, and you'll definitely get the most bang for your buck this way! I'm including some basic and simple, and some with a little extra detail!

3. Jackets
Jackets are always a good idea, no matter what weather you're in – they're the easiest layering piece, and can be worn with so many different items! Jean jackets are really making a comeback this year, so I'm including the one I invested in this summer and love. Moto jackets are also always a hit, but my favorite fall jackets are definitely blazers – they're multi-purpose, structured, and just flattering and so chic!

4. Jeans
Denim is a must-have investment in any season, but this year has really been about distressed details and a girlfriend/boyfriend fit. I'm linking a few of the best buys across the board of price points, along with a pair of flares which are a great statement piece of denim to invest in for cooler months!

5. Mules, Loafers, + Slingbacks
Mules and loafers have been the "it" shoe style this year – in the summer months, open-toe mules and slides were the big winners, and we are seeing tons of closed-toe versions headline for fall. They're comfortable, walking-friendly, and a great way to keep a look trendy and casual. Slingbacks are also making a comeback, and are as chic as they are comfy.

6. Bags
I always invest in a staple black bag for the cooler months (actually, every month is a good month for black!), but this fall is seeing a lot of mustard and green, which is a really fun way to add an accent to a look. When in doubt, start with a staple bag you can wear multiple times, and add some low-priced trendy bags to amp up your wardrobe.

7. Layering Pieces
Nothing new or trendy about layering pieces – but with cooler weather, they're a must in your wardrobe of cardigans and jackets. Linking all my closet favorites below!

8. Boots + Booties
I love a mule in chilly weather, but when showing skin seems too risky, boots and booties are always the way to go. There's tons of great options this season – I've picked all my favorite staple pieces that will get the most wear in the coming months.

9. Accessories
I love a good hat – in any season – but fall hats are my favorite! It's the easiest accessory to add to a look to instantly make it more chic and put together. Scarves are also a great piece to have, they're an equally easy way to tie together a look and add a little more interest and detail.

10. Statement Pants
This is arguably not a staple – but, statement pants are a super easy way to amp up a fall wardrobe and incorporate drama into pieces you already have: think blazers and sweaters with a dramatic, interesting pant. I've been on the hunt for a few pairs, and have chosen all my favorites for the season.

Hope this guide gives you all some fall inspiration!
xx